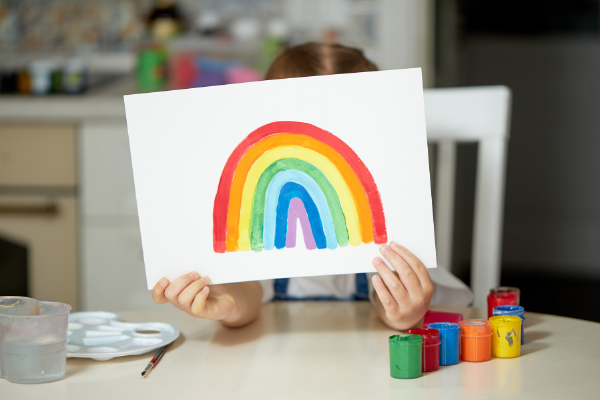 2020 has been a challenging year for us all, but as is often the case in difficult times, communities have pulled together and many people have been doing amazing things to support those around them and inspire the nation.
At My Nametags, our work is centred around names and we are always curious to identify patterns in the names we are given and the subsequent paths we take in life. So, we decided to explore 2020's heroes in more detail to find out which names appear most frequently amongst the year's most inspiring and courageous individuals.
David
Our analysis revealed that David is 2020's most heroic name. From actor David Suchet and politician David Hanson who were both awarded Knight Batchelor Awards in the 2020 Queen's Birthday Honours List, through to David King who won gold in the 110 meter hurdles at this year's British Athletic Championships, the name David is common amongst heroes from all walks of life.
Paul
The name Paul came in a close second, appearing regularly amongst have-a-go heroes and world-renowned names. Paul R. Milgrom hit the headlines after he was awarded a Nobel Prize for economic science this year. Biker Paul Redfern won a Pride of Britain Award for leading a group of lifesaving volunteers who deliver vital blood supplies to hospitals. Meanwhile, paramedic Paul Henry was awarded the Queen's Ambulance Medal for his 40 years of service caring for patients.
Jessica
Jessica is at third place and is the name that appears most frequently amongst heroines. The name Jessica is particularly popular amongst sporting icons, with four Jessicas taking home medals at the 2020 British Athletics Championships. Jessica is also common amongst community heroes, such as Jessica Thompson, founder of Migrateful, who was recognised in Forbes' 30 Under 30 Social Entrepreneurs list for her work supporting refugees.
Katie
Katies make a regular appearance in 2020's heroes list, with two being recognised at this year's Pride of Britain Awards. Katie Holmes, a young woman with cerebral palsy, took the Teenager of Courage award for raising money to help others suffering with the illness, whilst her namesake, Katie Smith, was awarded the Stephen Sutton Inspiration Award after raising thousands to help fund research into brain tumours.
Tom
Tom also features in the top 10 most heroic names. This is partly due to the successes of Captain Sir Tom Moore who raised an incredible £32 million for the NHS after pledging to walk 100 laps of his garden before his 100th birthday. In addition, the name appeared frequently amongst sporting heroes.
Conclusion
Despite a difficult year, we have been hearted to see so many people doing incredible things to raise the nation's spirits and help others. As we head into 2021, we hope that our heroes list will provide an opportunity to reflect on these individuals' fantastic achievements and provide some positivity and inspiration for the year ahead of us.
2020's Top 5 Most Heroic Male Names
David
Paul
George
Michael
Tom
2020's Top 5 Most Heroic Female Names
Jessica
Katie
Amelia
Rebecca
Hannah
To read more about My Nametags' research, visit our blog.