Getting ready to start and progress through Reception is not just about turning up on the first day. It's about families preparing together to make that transition into school a smooth and positive one. With the right tools you can help your child's personal, social and learning skills develop and grow so they start school and progress with confidence from the very beginning.
From September onwards teachers have their own challenges to face. Just imagine 30 four year olds at the end of a tiring school day putting on coats, fastening shoes and packing book bags – all personal challenges in their own right. By practising skills such as dressing and fastenings before children start school they develop the independence needed to function effectively in the new school environment. Imagine the reward for the child who puts on and fastens their own shoes and coat and is first out of the door to play.
Ready Steady School is on a mission to help your child feel smart and confident from day one at BIG school. Developed by 2 highly experienced Early Years teachers, Tom and Pom boxes are personalised and contain illustrated, easy to follow task cards and educationally sound, fun, interactive activities for you to share with your little one.
Their Starting School Box builds on basic skills by practising simple everyday tasks helping your little one develop confidence and independence. Their Letters and sounds Box contains all the tools to support learning how to read and write.
Achieve a flying start to school and check out the blog for more ideas and support.
You can enter our Facebook give-away here to be in with a chance of winning one of these BIG personalised boxes – and a set of our personalised colour stickers to make sure you kick start the new school year!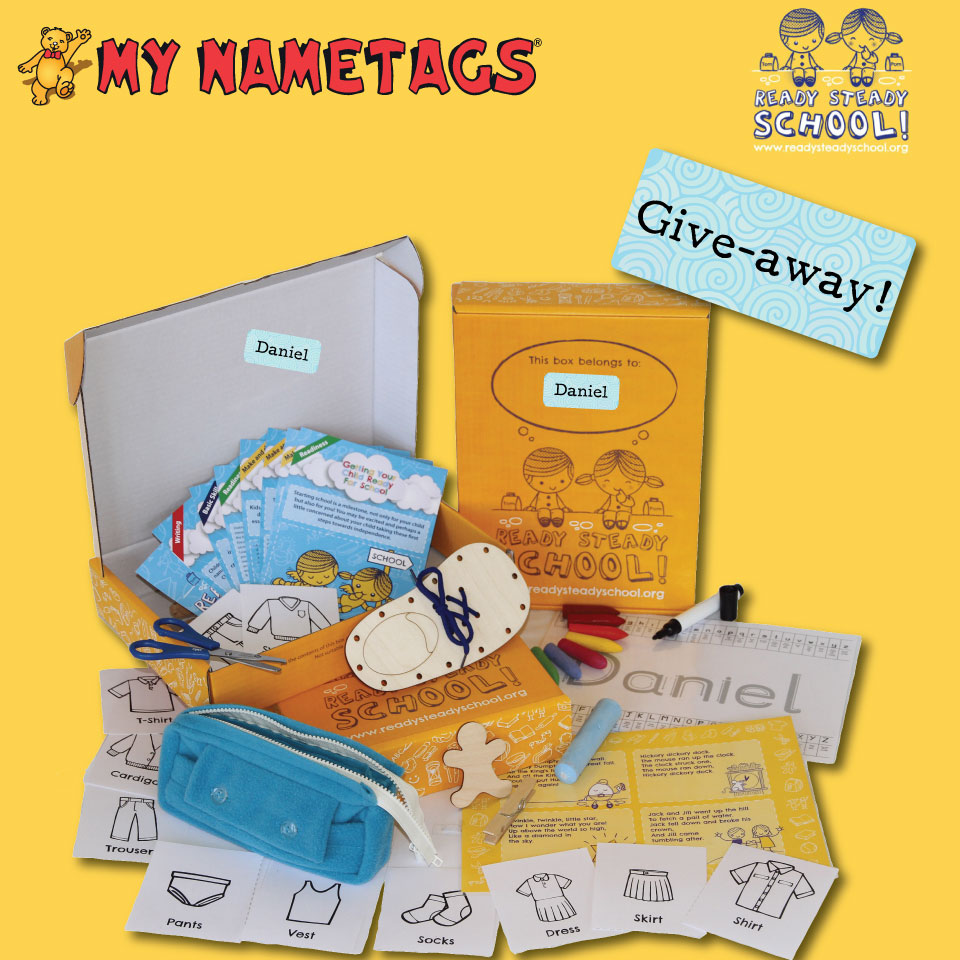 Read more about preparing for back to school with My Nametags.