Antibacterial Nametags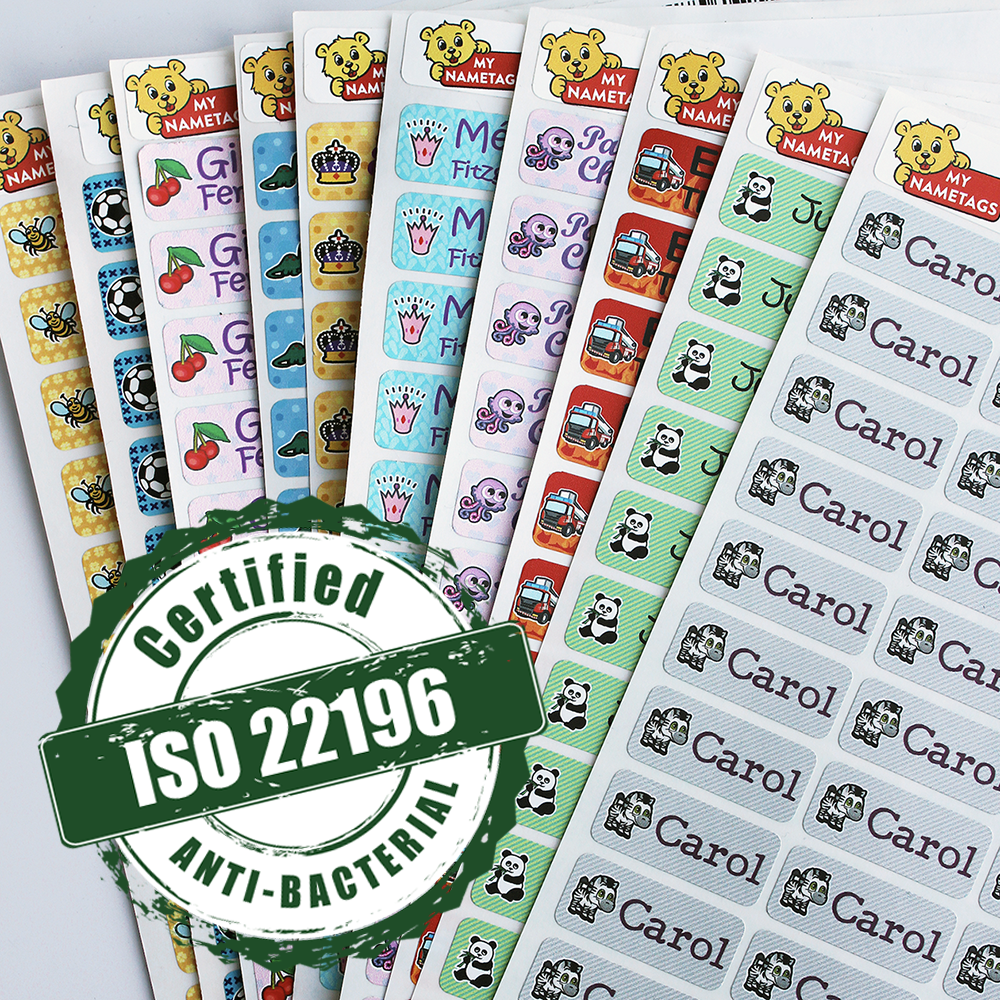 Our Nametags are now Anti Bacterial!
My Nametags labels are now the only antibacterial labels in the market!
During the current Covid-19 Pandemic we have been shown how vital good hygiene practices are and the importance of clean surfaces, we want to do everything we can to support this and help our customers.
Here is how we are doing it
We now cover our all our labels with a silver-based antibacterial coating which will kill any bacteria that may be on the surface of the labels. Our labels are tested to be antibacterial by Industrial Microbiological Services and have been awarded a certificate under ISO 22196 (Measurement of antibacterial activity on plastics and other non-porous surfaces).
We are the only company offering this!
As well as being antibacterial, our labels are, wear-resistant, durable, waterproof and suitable for use in washing machines, dishwashers and microwaves they are perfect for use on equipment in care homes and schools.