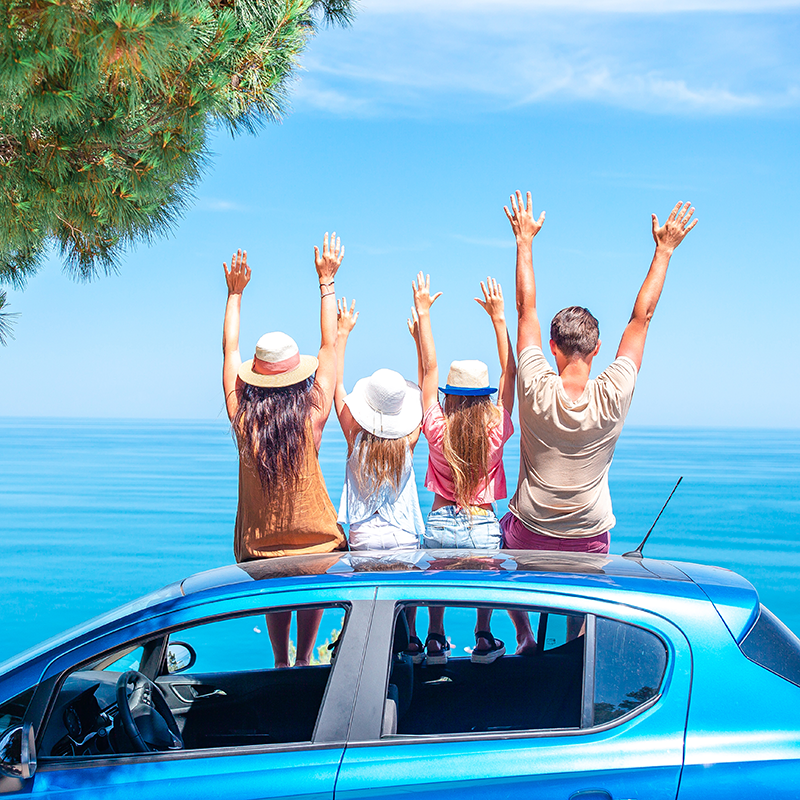 Staycations are currently rising in popularity for reasons beyond our control… We mean that quite literally, it does not seem to be something one is actively opting for but the default option this year. But do not panic, holidaying at home rather than going abroad can be just as good! We want to share with you the top reasons why we love Staycations – and why you should too!

ECO Friendly
With lockdown people were able to see how much what we do affects the environment which may have got you thinking about being more eco conscious. Staycations are a great way to be more eco friendly. Travelling by train, bus or car will have a much lower impact on the environment. You'll be able to walk around your city and take comfort in knowing that you are helping the air become a little less polluted.

Supporting Local Businesses
Covid-19 has surprised us all and while for some people this meant working from home, some businesses were not able to continue operating and have been greatly affected. Supporting small and local businesses is a small, simple way for you to help those struggling to keep their businesses afloat. Go to that restaurant just round the corner you always said looked nice, treat yourself to that beautiful dress displayed in the boutique's window you'd been eyeing. Make sure that bakery you love to get breakfast from is able to stay open by continuing to enjoy their baked goods – now you'll actually have an excuse – 'I'm helping the business, they need it!'

Less Stress
Packing for the entire family can be a nightmare. Airline restrictions such as luggage size and liquids you're allowed to take make the thought of travelling, even for a holiday, a lot less exciting and relaxing. Not to mention getting everyone to the airport, getting everyone through Airport Security, entertaining everyone while you wait to board, entertaining everyone while you're on the plane, getting to the hotel, unpacking… The list is endless. Having a Staycation means none of this, you won't even have to worry about all that for a second time on the return!

Cost Effective
No expensive airline tickets, Visas or taxes means you end up saving more than a few pennies! You can also search for some great family deals and packages that are available at the moment and discover the beauty in the place you live in.
Pets can come too
Nobody likes saying goodbye to their beloved pet when they go away, or leaving them in the care of someone you don't know that well. With a Staycation this won't be a problem! Many campsites, holiday homes and hotels are pet friendly so they can come along on the family holiday…they deserve a treat too! It's nice when the whole family gets to be there.

Have we convinced you family Staycation can be amazing too? Let us know if we have and what other perks you can think of!

Follow us on Instagram and Facebook to special offers, fun tips and more.