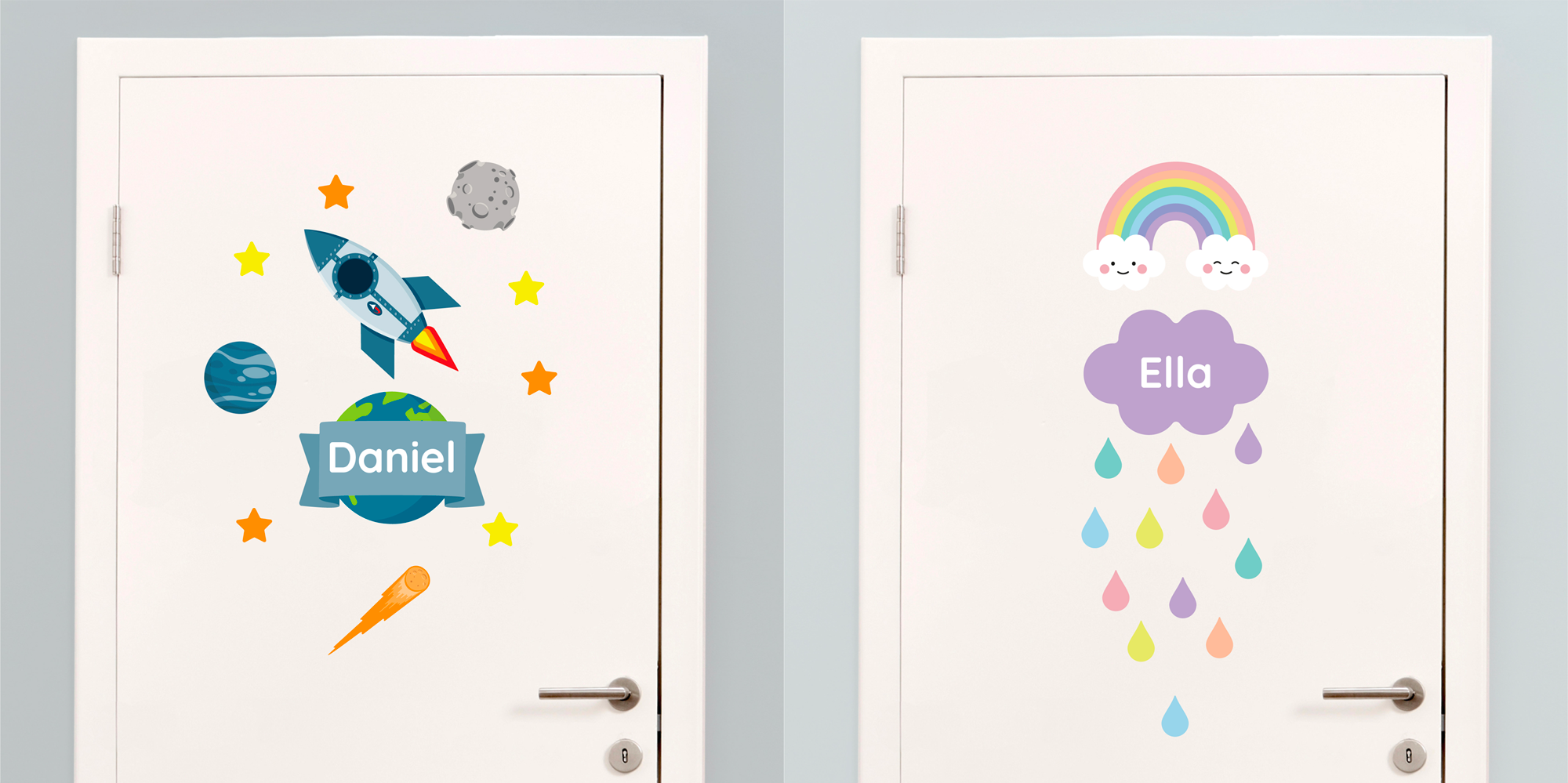 As a child, having a room that feels like your space is important. Personalising their room however, can sound like a torturous, time consuming, expensive task. Well lucky for you, it can actually be incredibly simple and quick! If you have been with us for a while you know this already: with our wall stickers you are able to give your child's bedroom an instant and tidy uplift. Now you can transform the entrance to the room as well!
Just like our wall stickers, our door stickers are self-adhesive and so, easy to apply, reposition and remove. In minutes, an old, dull or slightly worn door can take on a new life.
The door sticker sets consist of between 7 and 15 stickers (depending on theme). They come with a banner with a personalised text, a main icon and several small decorative elements within the theme you pick.

Your children will love making an entrance into their room with our brand new door stickers!
We have the cutest themes for your child to pick from. They may want a door that reminds you to have your safety helmets on before entering their room. Or maybe they will want their door to be an invitation to go on an adventure, take a peaceful walk through the forest or the passageway into an enchanted magic land.
Whatever they pick, whether an entrance to infinity (and beyond!), a door to a castle or a corridor into a basketball court, one thing is for certain – it'll be an exciting entrance to their room! If you aren't quite sure how best to apply your door or wall stickers click here.
And you will soon have another exciting new product to add to your child's bedroom – here's a clue: it's very tall…