In today's fast-paced world, the traditional family dynamic in the UK has undergone significant changes compared with previous generations. More often than not, both mothers and fathers actively participate in the workforce while sharing childcare responsibilities, which is blurring the boundaries between traditional parental roles.
At My Nametags, we wanted to find out just how much impact this has on modern parenting. Surprisingly, our research revealed that, despite evolving attitudes towards raising children, the average British family continues to adhere to several traditional parenting stereotypes.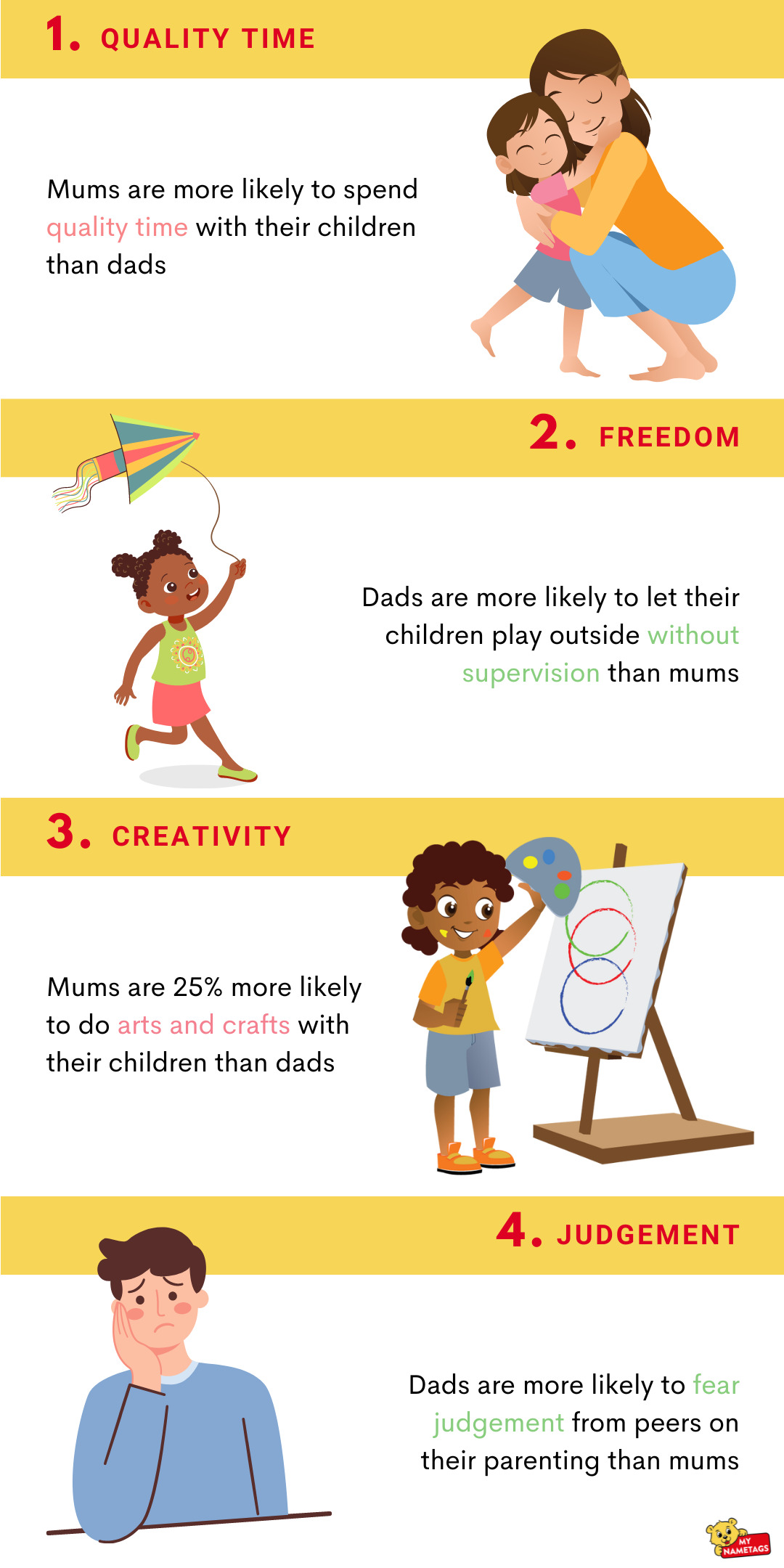 In the UK attitudes towards parenting have undoubtedly progressed, with both mothers and fathers actively participating in work and childcare. However, despite the changing landscape, some traditional parenting stereotypes endure.
Read more: How parenting styles compare across Europe