Identifying your children's possessions is crucial if you're determined to prevent them from getting lost or mistakenly swapped. But what's the best option when it comes to personalised labels? When it comes to the debate on iron-on vs sticker name labels, we've got the answers you're looking for.

The iron-on vs stick-on debate is one that many parents struggle with. How do you know which is the best option for your child? Well, it all depends on what you're labelling and whether or not you plan to pass on the labelled items in the future.

To help you decide, we have taken the time to explain the benefits of both options below. We've also answered a few of your most frequently asked questions.


Iron on labels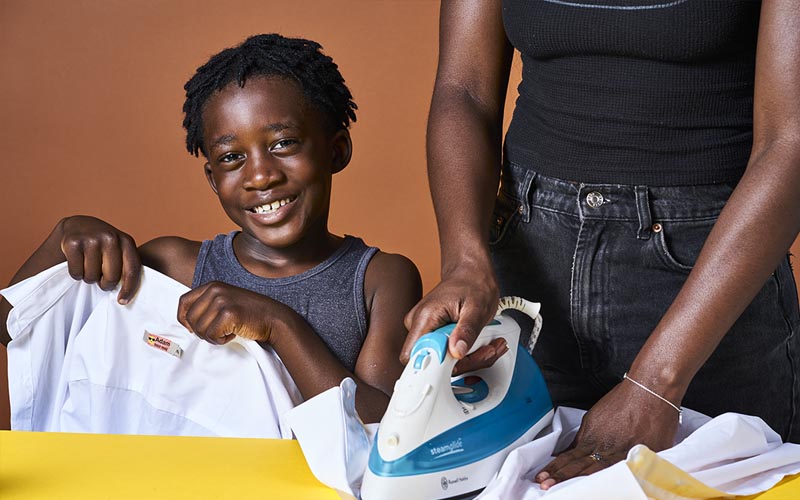 You can settle the iron-on vs sticker name tags debate by thinking about what it is you're labelling. In short, labelling fabrics — such as PE kits and school jumpers — should always be done with iron-on labels.

These highly durable iron on name labels are applied to a range of fabrics with the use of heat. In effect, iron-on labels are 'melted' onto fabric to ensure they remain in place during the hottest of wash cycles.


Advantages of iron on labels
There are several advantages to using iron-on vs sticker name tags. For example, they're highly durable and versatile. Iron-on tags from My Nametags are designed to be washed multiple times, so they should stay in place for the entire life of the garments they identify. And they're exceptionally easy to apply — a hot iron or hair straightener is all you'll need.

Most customers in a care home prefer iron on labels for their clothing, as labels for a care home has to withstand very high washing temperatures.


Disadvantages of an iron on label
The main disadvantage of iron-on labels is the fact that they're permanent, which might cause issues if you plan to give the garment to charity or a younger sibling. In addition, iron-on options are only suitable for use on fabrics.