My Nametags Office Stickers
Perfect for all kind of office supplies and equipment, including personal protective equipment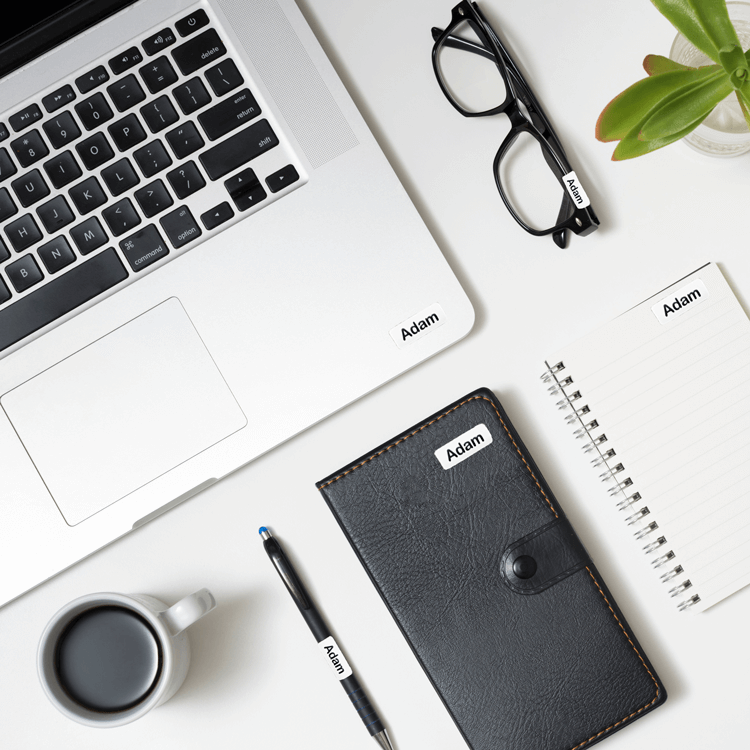 Now more than ever we are conscious of how easily and quickly germs can spread. An employer the last thing you want is your team being off sick with a cold, flu or anything worse. Your typical day to day office equipment such as staplers, pens and scissors are common places for germs and bacteria to survive. These items are often shared between teams meaning that the germs and bacteria are shared too.

If your team stick to using their own stationery and equipment and not sharing with their colleagues, they will help reduce the spread of germs throughout the office.

At My Nametags, we have a solution to help you prevent cross contamination in the office. Our Ministickers stickers are ideal for all of your office stationery and equipment that is used on a daily basis like staplers, pens and scissors.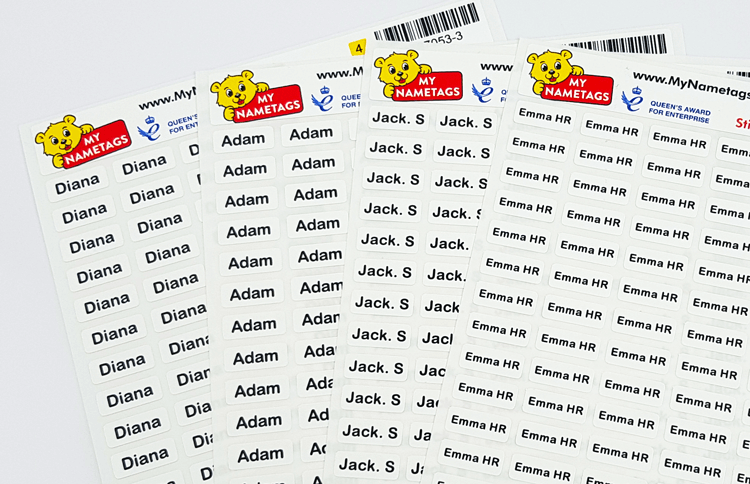 My Nametags labels are also the only antibacterial labels in the market! We cover our colour stickers with an antibacterial layer which kills any bacteria that may be on the surface of the labels. Our colour stickers are tested to be antibacterial by Industrial Microbiological Services and have been awarded a certificate under ISO 22196 (Measurement of antibacterial activity on plastics and other non-porous surfaces).

Order personalised name labels for your team today and get 10% off when you order 10 sets or more (use code OFFICE10) or 20% off when you order for more than 20 people (code OFFICE20).