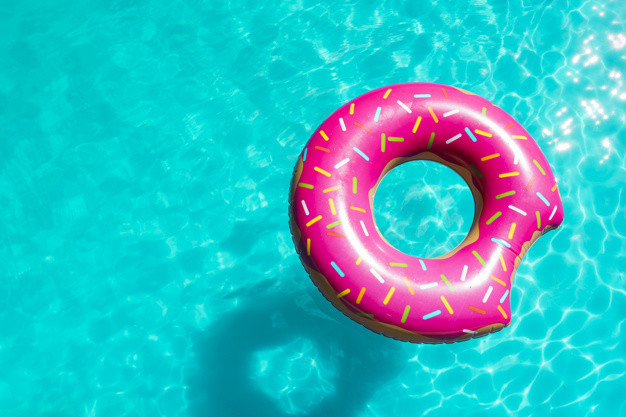 How to prepare for a beach day, plus win an amazing prize!
We all love relaxing in the sunshine, but when it comes to going to the beach, a little preparation can really make a difference. Read on our simple tricks on how to make the day more enjoyable and leave all the sunburn and the sand behind!
Always apply sunscreen: we keep hearing this from doctors, dermatologists, and even our own parents, but somehow sunblock keeps being forgotten in the house. Sunburn can be really painful and dangerous, particularly on children's sensitive skin, so the rule here is always better safe than sorry. Choose one that is fast absorbing, and apply it half an hour before sun exposure if possible, so the kids will be free to run towards the water as soon as they set foot on the sand. Reapply frequently, especially after any bathing.
Keep hydrated: with all the heat and the swimming, children (and adults) will need to keep hydrated during the day. You can invest in a stainless steel reusable water bottle that will keep the water cool throughout the day, avoiding spending extra money on overpriced water bottles at the seaside cafes.
Removing sand: no one likes to take the sand home, so better wash it off before getting to the car! Sand is so much easier to wipe off when the skin is dry, so it's useful to ask the kids to come out of the water around half an hour before departure. If there's no time, baby powder can help dry the skin faster making it easy to remove all the sand.
Zip lock bags: one of the main challenges of being at the beach is keeping objects dry and sand free. Ziplock bags can work miracles for this! Plus, keeping your mobile phone inside a zip bag will also make you less likely to look at it constantly, making it easier to relax and enjoy the day.
Never run out of snacks: whether you are sunbathing, swimming or building sand castles, being at the beach will make everyone hungry. Snacks are essentials, especially if you are spending the whole day out. Fruit is always a great option, not only it is healthy and hydrating, but it's easy to pack and can be easily washed or peeled should it fall on the sand. Small sandwiches are also another great option, as they don't require any cutlery and can be packed individually… and remember, it's always safer to pack a couple extra!
Always remember that the most important rule is to have fun! And because we want to help you with this, we have decided to offer one lucky customer an amazing inflatable donut to bring along in your beach holidays! To be in with a chance of winning this amazing prize, simply follow us on Instagram and complete this form – full T&Cs below.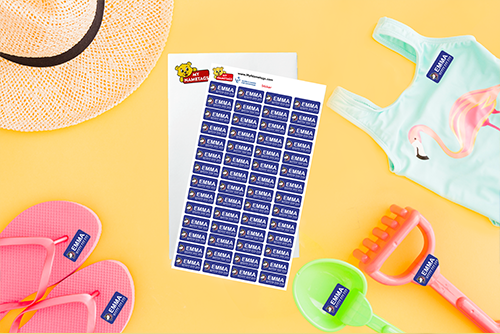 Terms & Conditions:
UK entries only.
Entrants must be aged 18 or over.
Competition closes at midnight on 08/08/2019.
Winners will be notified either by email or social media within a week of the closing date.
The winner will have 7 days to respond after which time we reserve the right to select an alternative winner.
There are no cash or other prize alternatives available in whole or in part.
The entries that are incomplete, illegible or fraudulent will be deemed invalid. No responsibility will be accepted for entries lost, corrupted or delayed in transmission.
Bulk entries made from trade, consumer groups or third parties will not be accepted.
Data is being held under the terms of our privacy policy and our terms and conditions.
Entry into the competition authorises My Nametags to contact you.
Prize must be used with caution. We do not take any responsibility and we are not liable for any damage caused through use of the prize, be it indirect, special, incidental or consequential damages.