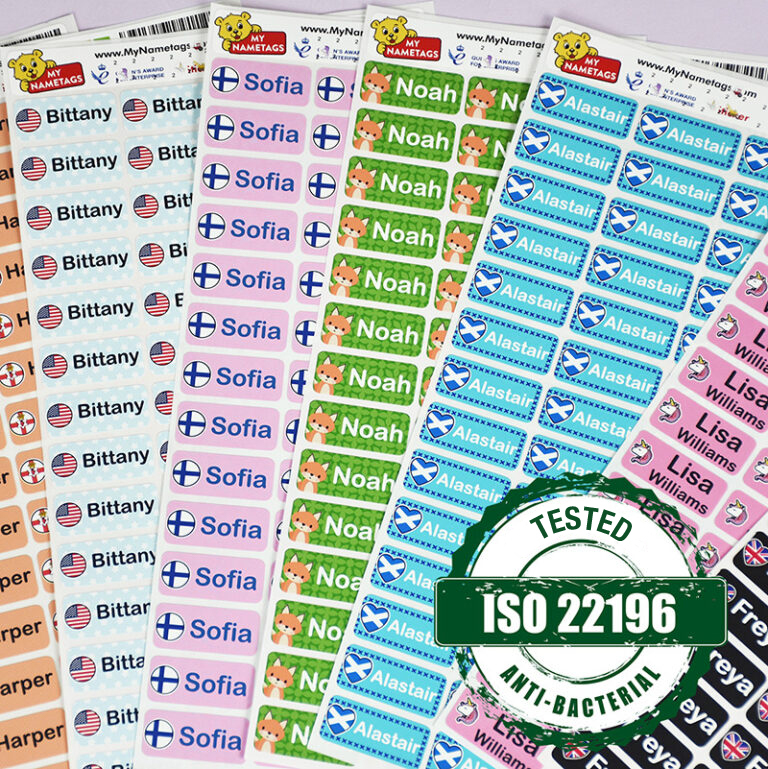 Why label your children's items?
We have become increasingly aware of how quickly and easily germs can spread. With that in mind, we started to think about what exactly our children do that could be putting them at risk, and sharing items is at the top of the list. Stationery items children bring to school and use day in day out: pens, colouring pencils, rulers, calculators are amongst the most commonly shared items between children. Labelling each and every item is more important than ever before. My name tags will help your children identify their belongings and the surface of the label is protected with Biomaster Antimicrobial Technology which inhibits the growth of bacteria on the label surface.
The science
Tested to ISO 22196 our labels have been shown to reduce levels of E.coli and S. aureus by 99.7%. The labels are coated in a silver based coating which inhibits the ability of microbes to grow on the surface.
Conclusion
We always try to keep people's needs in mind when we develop our products. As well as being antimicrobial, our labels are wear-resistant, washing machine and dishwasher safe and can withstand the rigors of school life which means they are perfect to use on just about anything. Stationary, lunchboxes, school uniforms, face masks – everything is identified!

To design your own set of clothes name labels or sticker name labels, visit our website.